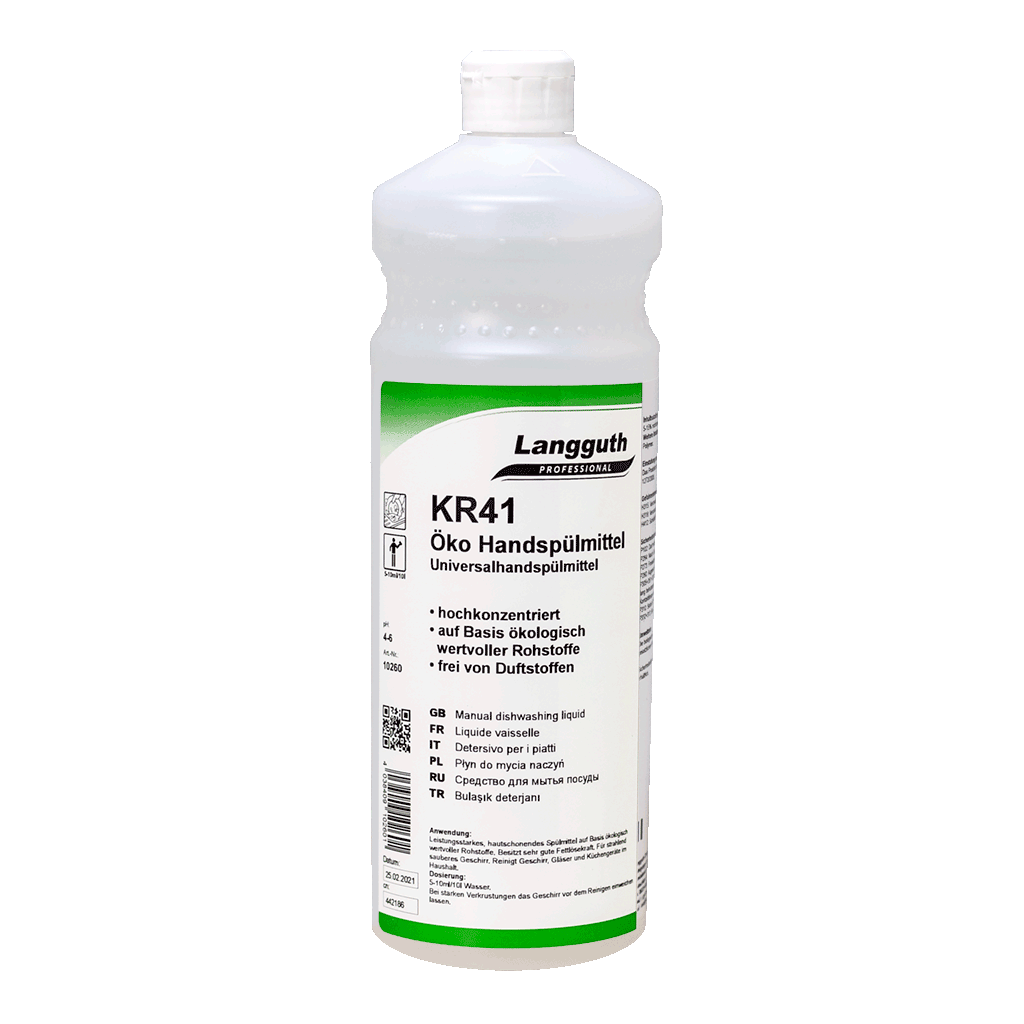 KR41 – ECO HANDWASHING DETERGENT
2. May 2021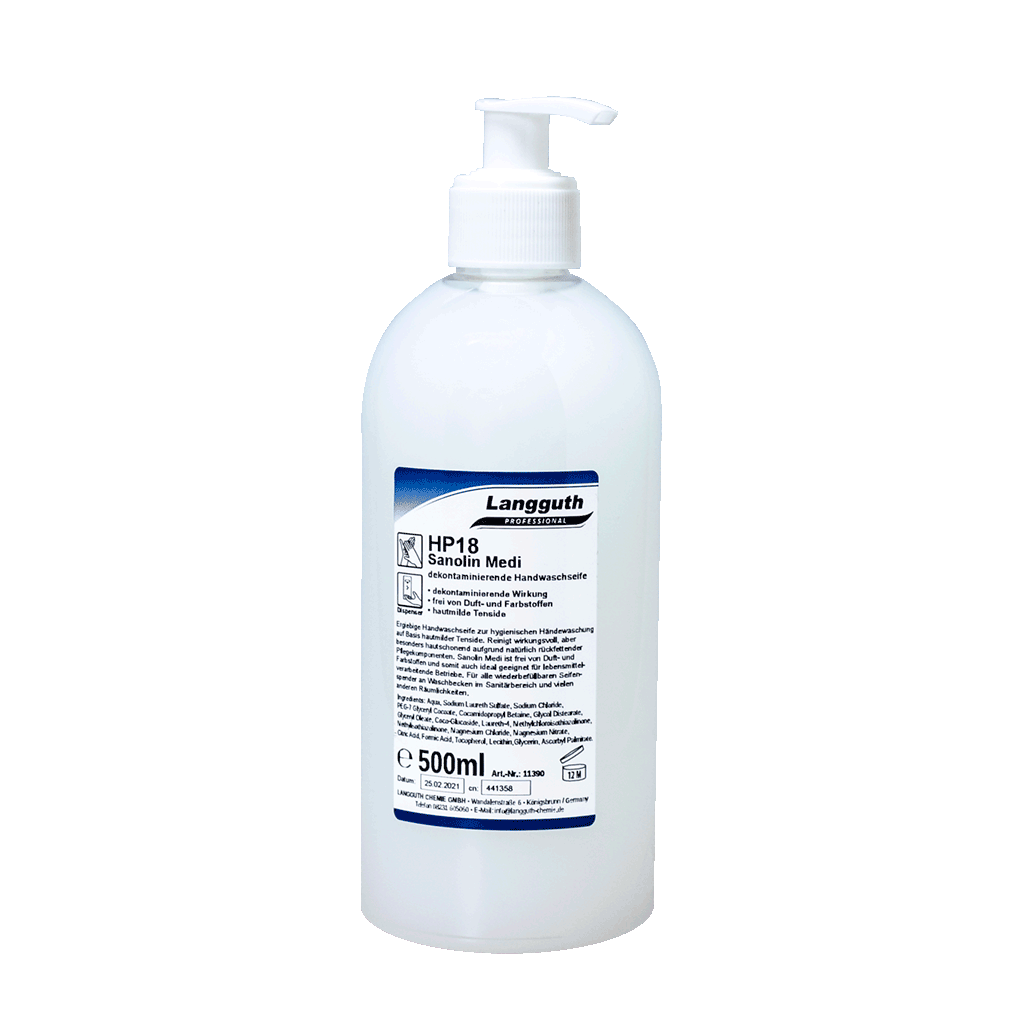 HP18 SANOLIN MEDI – decontaminating hand washing soap
2. May 2021
KM15 – ACID RINSE AID
€4,50 incl. VAT excl. shipping cost
low-foaming
gloss-preserving, gentle on decorations
suitable for all water hardnesses
for every wash ware
for commercial and household dishwashers
Danger
Product includes: 1 l
€4,50 / l
Lieferzeit: 1-4 Werktage
Concentrated, acidic, low-foaming, shine-giving, decor-protecting rinse aid that is suitable for all water hardnesses.
Suitable for all commercial single-tank and multi-tank, as well as household dishwashers in restaurants, hotels, hospitals, bakeries, butcher shops and many more.
The product accelerates self-drying of the wash ware.
Suitable for all types of dishes, especially good for glasses.
Conditionally suitable when using osmotic, very hard or salty water.
---
Application
For all commercial single-tank, multi-tank and household dishwashers.
Dosage: 0,1-0,4ml/1l water
Increase dosage for plastics that are difficult to wet.
Correct dosage: water film runs off smoothly
Overdosage: bubbles and streaks on the wash ware
Underdosage: drop formation
---
Container
1 x 1 l bottle
---
Product data sheet
Langguth_KM15_PI_clear flusher_SR
---
Manufacturer
Langguth Chemie GmbH
Wandalenstr. 6
86343 Königsbrunn
| | |
| --- | --- |
| Weight | 1 kg |
| Dimensions | 30 × 10 × 5 cm |
Only logged in customers who have purchased this product may leave a review.