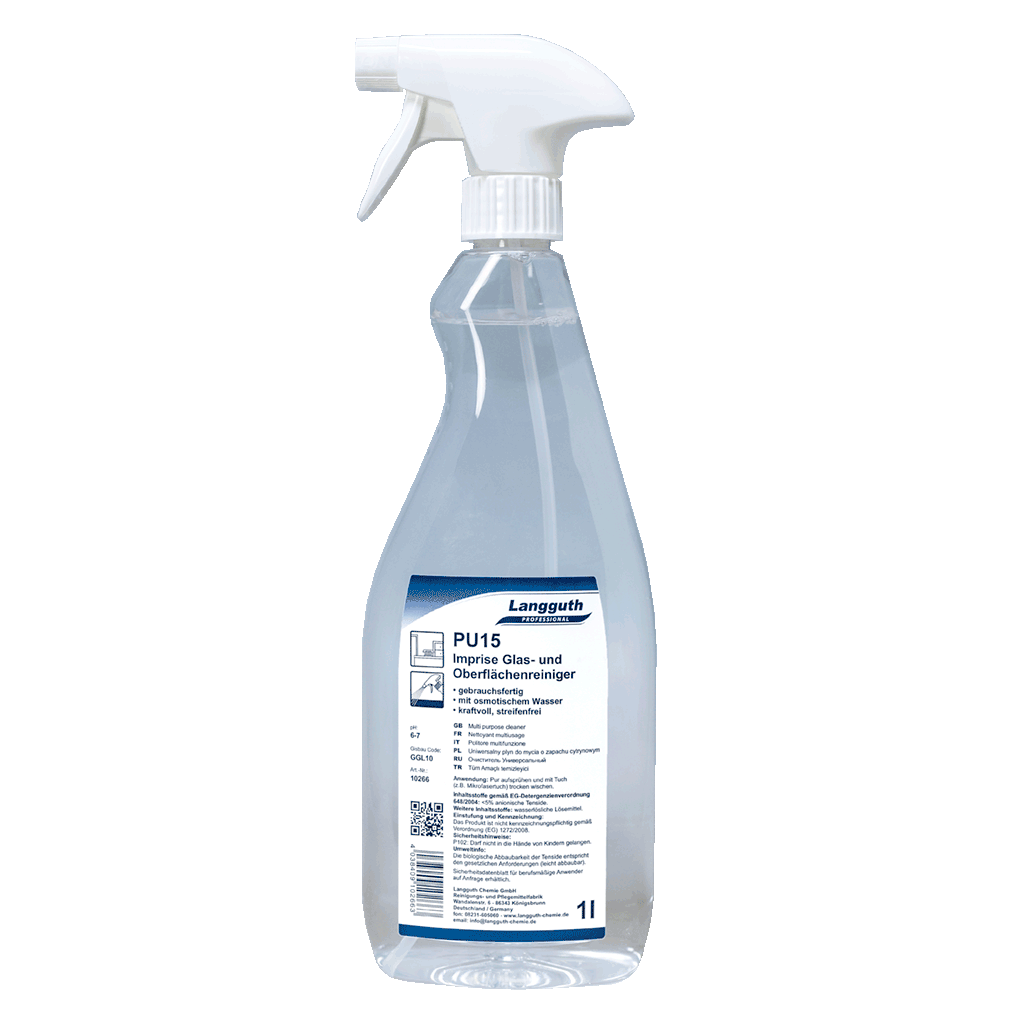 PU15 IMPRISE Glass and surface cleaner
2. May 2021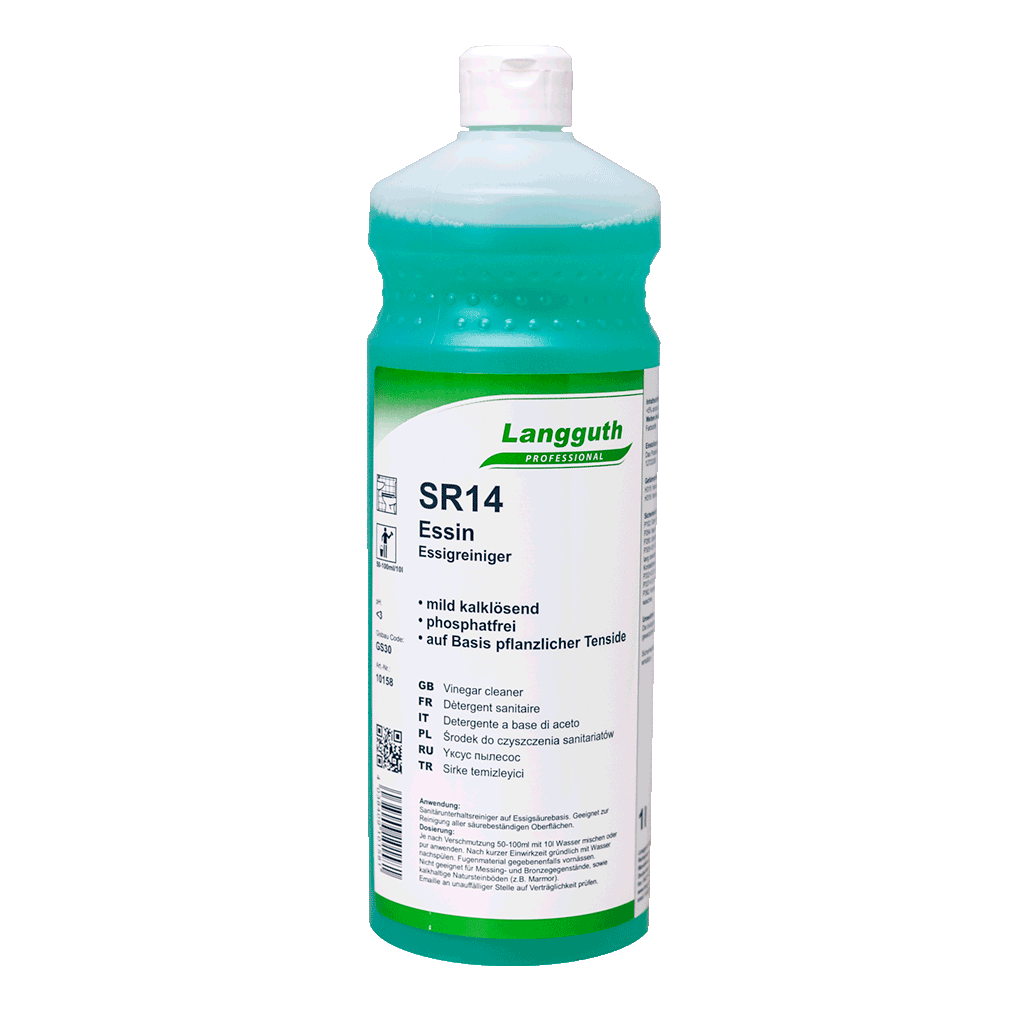 SR14 ESSIN – vinegar cleaner
2. May 2021
SR24 ORGANIC LIME REMOVER –
Limescale remover for hot water appliances
€6,40 incl. VAT excl. shipping cost
based on citric acid
concentrated
foamless
fragrance free
suitable for the food sector
suitable for hot water devices
pH: 2-3
Attention
Product includes: 1 l
€6,40 / l
Lieferzeit: 1-4 Werktage
Concentrated foam-free, fragrance-free, acidic citric acid-based limescale remover for descaling acid-resistant hot water appliances, washing machines and dishwashers, coffee, espresso and tea machines, immersion heaters, heating coils, pressure and heating boilers. Ideally suited for the food sector and for all acid-resistant surfaces (e.g. chrome, stainless steel).
---
Application
Do not use on acid-sensitive materials e.g. natural stone surfaces, zinc. For initial cleaning, always carry out a preliminary test on an inconspicuous area!
Dosage:
Sanitary cleaning: mix 80-300ml with 10l of water
Coffee maker: mix 50ml with 500ml water
Washing machine: up to 200ml, with 30l water consumption
After decalcification, rinse with drinking water and dry
---
.Container
1 x 1l bottle
---
Product data sheet
Langguth_SR24_PI_Bio_Kalklöser_04122018
---
Manufacturer
Langguth Chemie GmbH
Wandalenstr. 6
86343 Königsbrunn
| | |
| --- | --- |
| Weight | 1 kg |
| Dimensions | 30 × 10 × 5 cm |
Only logged in customers who have purchased this product may leave a review.