Gourmet Pasta "Diavolini" – by Kaffee Shop Ferro
28. July 2021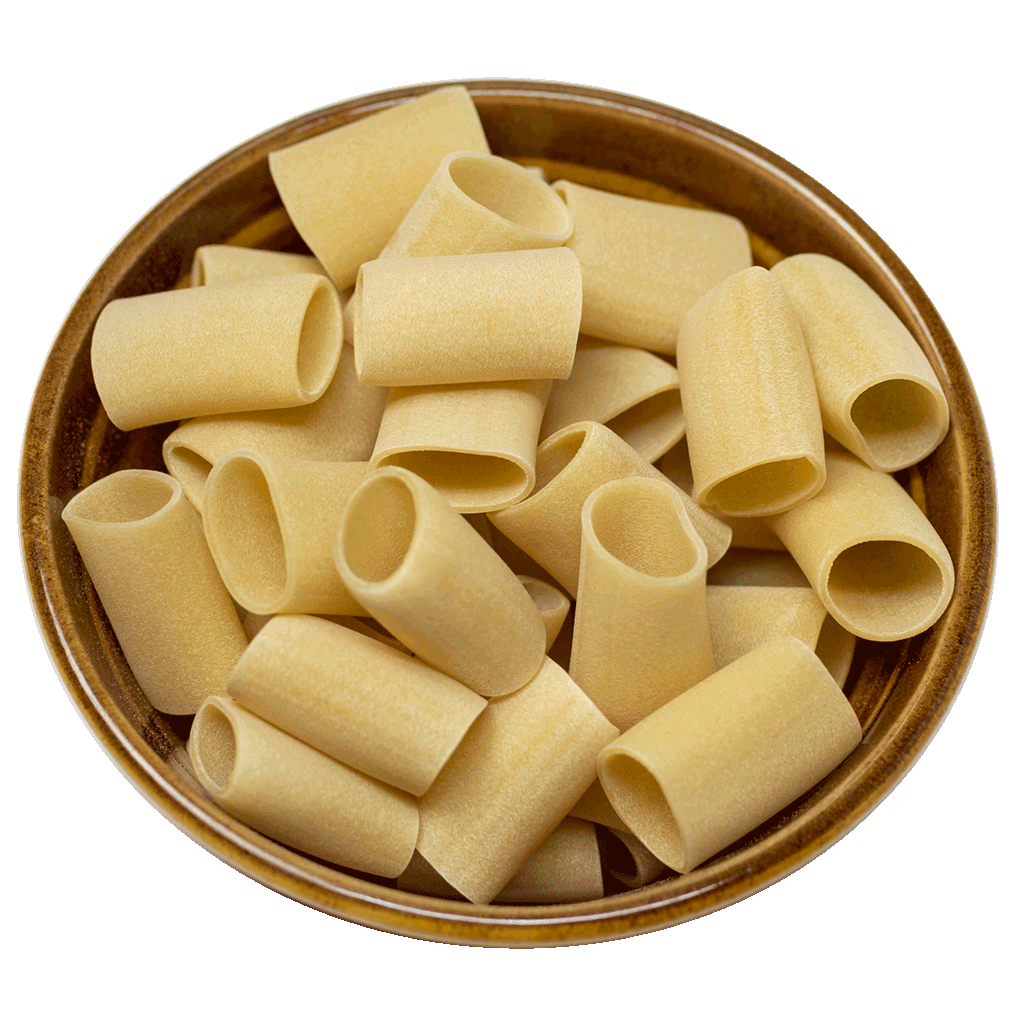 Gourmet Pasta "Paccheri" – by Coffee Shop Ferro
6. August 2021
Gourmet Pasta "Maccheroni" – by Kaffee Shop Ferro
€3,20 incl. VAT excl. shipping cost
slow drying, at low temperatures
only two ingredients (durum wheat semolina & water)
drawn through bronze casting molds
rough surface that guarantees more sauce absorption
Out of stock
Product includes: 0,500 kg
€6,40 / kg
Lieferzeit: 1-4 Werktage
The delicious pasta variety "Maccheroni" is characterized by its short, slightly curved and hollow tube shape.
The exceptional quality and its simple production make the water and durum wheat semolina mixture a special taste experience. Only six steps are needed to produce this variety.
Step No. 1: Water from the local spring in Cercemaggiore.
Step No. 2: Durum wheat semolina of the highest quality from the San Gregorio Milling Company (FG) in Italy.
Step No. 3: The perfect climate of southern Italy.
Step No. 4: A bronze drawing die that makes the dough into pasta and gives it its extraordinary characteristics.
Step No. 5: A very slow drying process at low temperatures that preserves not only the flavor but also the nutritional values.
Step #6: A lot of "amore".
See for yourself.
A little tip: The "Maccheroni" are very good as an accompaniment to fish and meat dishes.
(Free from colorants and preservatives. Contains gluten).
---
Content:
500 gram
---
Ingredients:
Durum wheat and water – Contains gluten
---
Store in a cool and dry place, away from heat sources
---
Average nutritional value / 100g serving:
Energy: 1476 KJ; 348 Kcal.
Proteins: 12.5 g
Carbohydrates: 71 g
thereof sugar: 3 g
Fats: 1.8 g
thereof saturated: 0 g
Dietary fiber: 2.5 g
Salt 0,05 g
---
Manufacturer:
Via Regina Margherita snc – Cercemaggiore (CB) for Molino Sangergorio s.a.s di Sangregorio Franco & C.S.S 17 Variant Voltura – 71030 Voltura Appula (FG) P.IVA & for Coffee Shop Ferro, Beilingerstraße 29, 86316 Friedberg (BAY)
| | |
| --- | --- |
| Weight | 0,500 kg |
| Dimensions | 15 × 10 × 5 cm |
Only logged in customers who have purchased this product may leave a review.