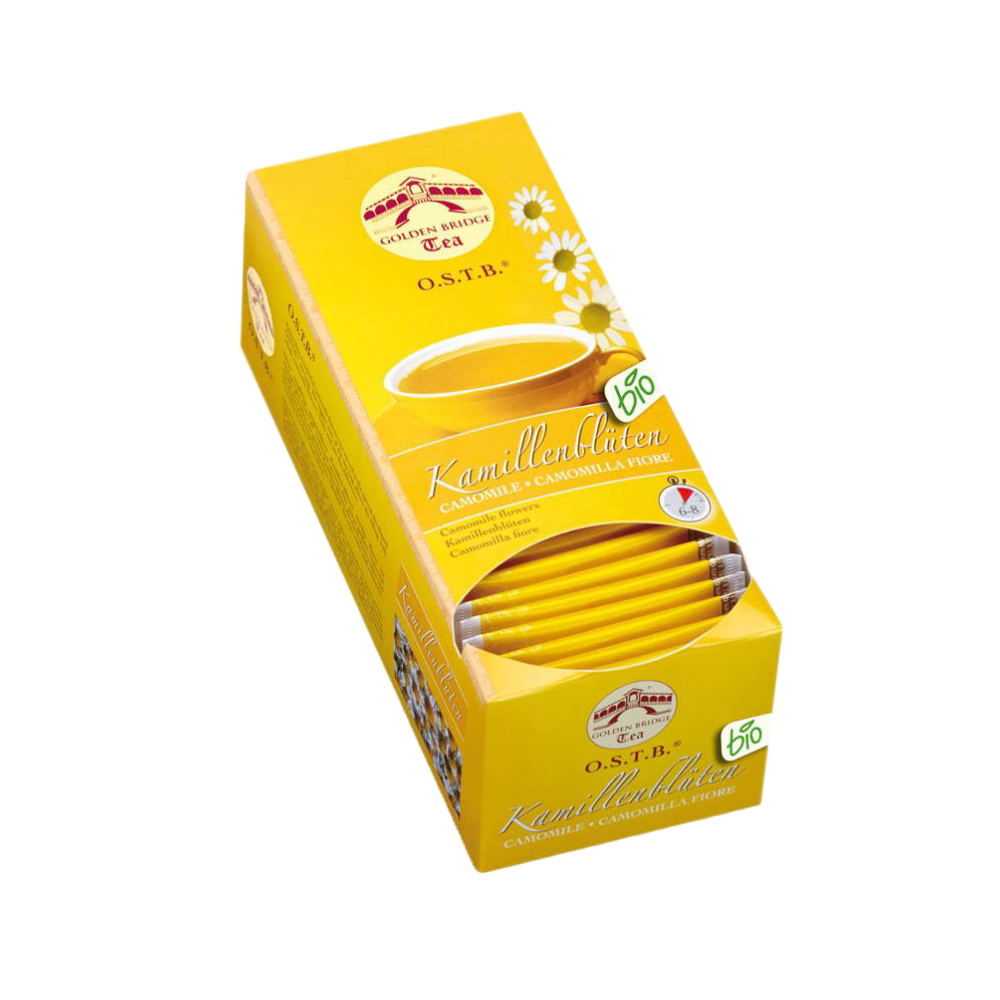 GOLDEN BRIDGE TEA O.S.T.B. BIO chamomile tea
7. November 2018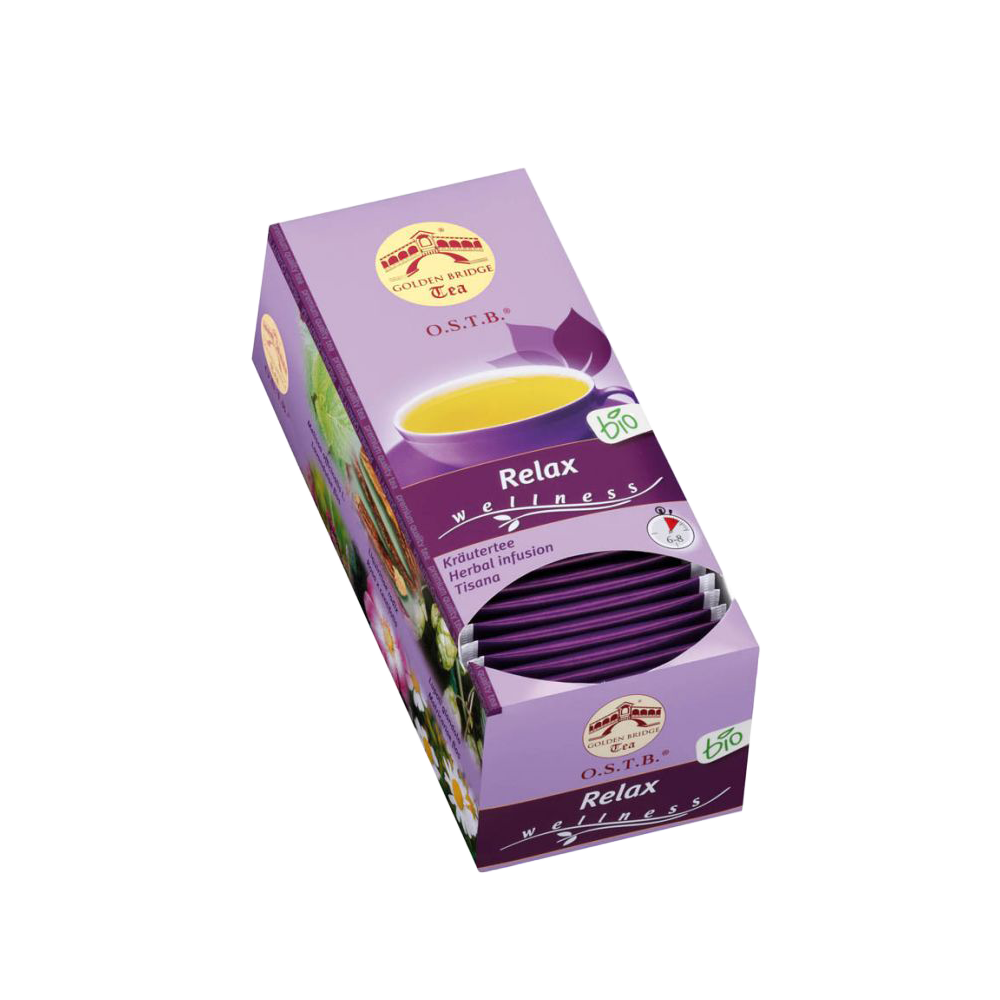 GOLDEN BRIDGE TEA O.S.T.B. BIO Relax
7. November 2018
GOLDEN BRIDGE TEA O.S.T.B. BIO Peppermint
€14,50 incl. VAT excl. shipping cost
30 in stock
Product includes: 0,036 kg
€402,78 / kg
Lieferzeit: 1-4 Werktage
GOLDEN BRIDGE TEA O.S.T.B., BIO Peppermint
Selected peppermint leaves with a high content of menthol vouch for a particularly tasty and refreshing infusion. Enjoyed cold as a fresh thirst quencher for the whole family. Also tastes excellent after the meal.
The various herbs come from controlled organic cultivation. These are then processed in the production plant in Bressanone, under the guidance of a herbalist to a balanced and aromatic blend and gently packaged.
---
We offer quantity discounts for this product:
| Quantity | Discount rate |
| --- | --- |
| 3 – 5 | 2% |
| 6 – 8 | 4% |
| 9- 11 | 6% |
Preparation:
Infuse tea bags in about 250 ml of 100 C° hot water for 6-8 minutes and just enjoy.
---
Content:
30 x O.S.T.B. tea bags
---
Innovation O.S.T.B ® – tea bag
The O.S.T.B ® tea bag (Open Space Tea Bag) is unique in the world and was developed by Viropa Import GmbH. The peculiarity of this tea bag is its size and shape. High-quality leaf teas in their original size, large-leaf herbal teas, and whole fruit pieces are gently bottled and portioned ready for administration. Thanks to enough space in the tea bag, the teas can fully develop. For example, in the rolled green tea Gonpowder, the tea leaf opens completely and thus unfolds its full aroma. The tea filters are 100% biodegradable and are made from sustainable raw materials. Best tea is a noble drink and testifies to good taste and appreciation of the guest.
---
Ingredients:
Peppermint leaves (from controlled organic cultivation)
Gluten Free, Lactose Free, Vegan
---
Average nutritional values for 100 ml
Energy value (kj/kcal) 3/1
Fat (g) 0
thereof saturated fatty acids (g) 0
Carbohydrates (g) 0.2
of which sugar (g) < 0.1
Protein (g) 0
Salt (g) 0
---
Approved inspection body
IT-BIO-001 FC
EU non-EU agriculture controlled company No.: 41002B
---
Manufacturer
Viropa Import Ltd.
South Tyrol / Alto Adige
39042 Bressanone / Bressanone (BZ) Italy