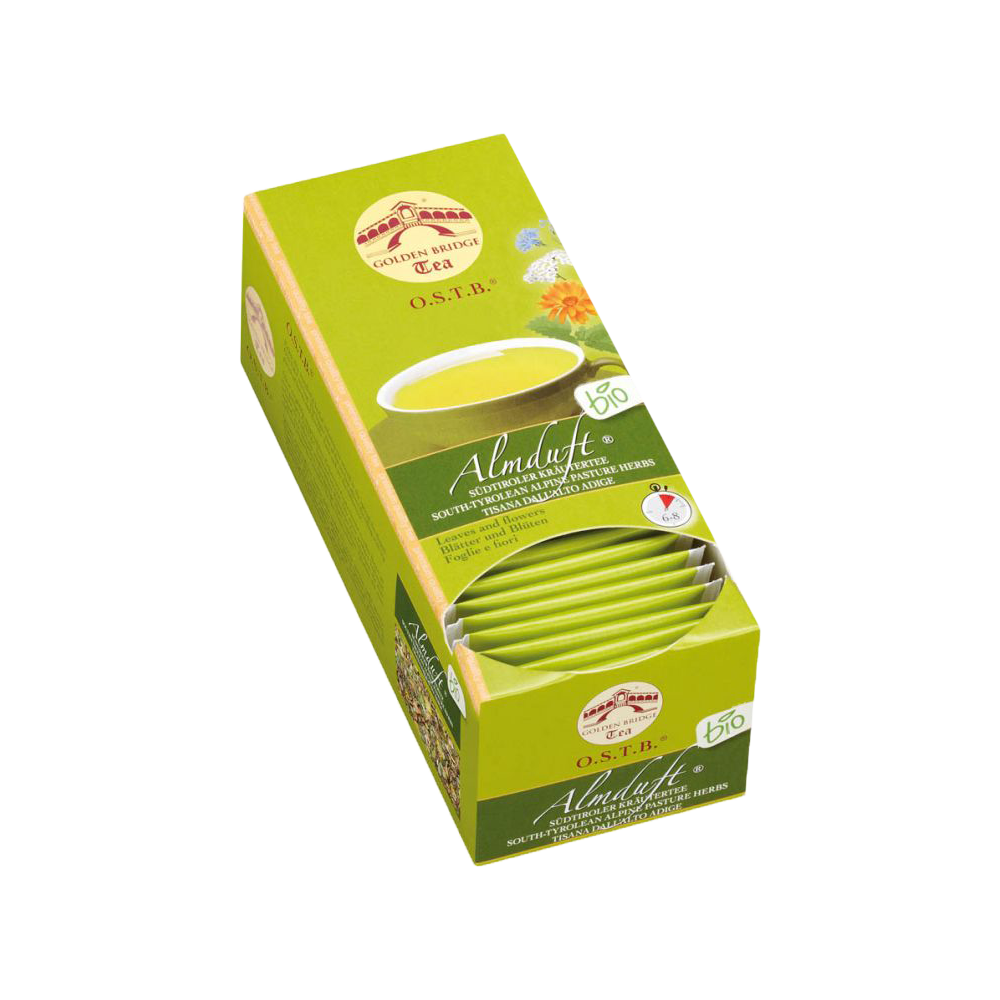 GOLDEN BRIDGE TEA O.S.T.B. BIO alpine scent
6. November 2018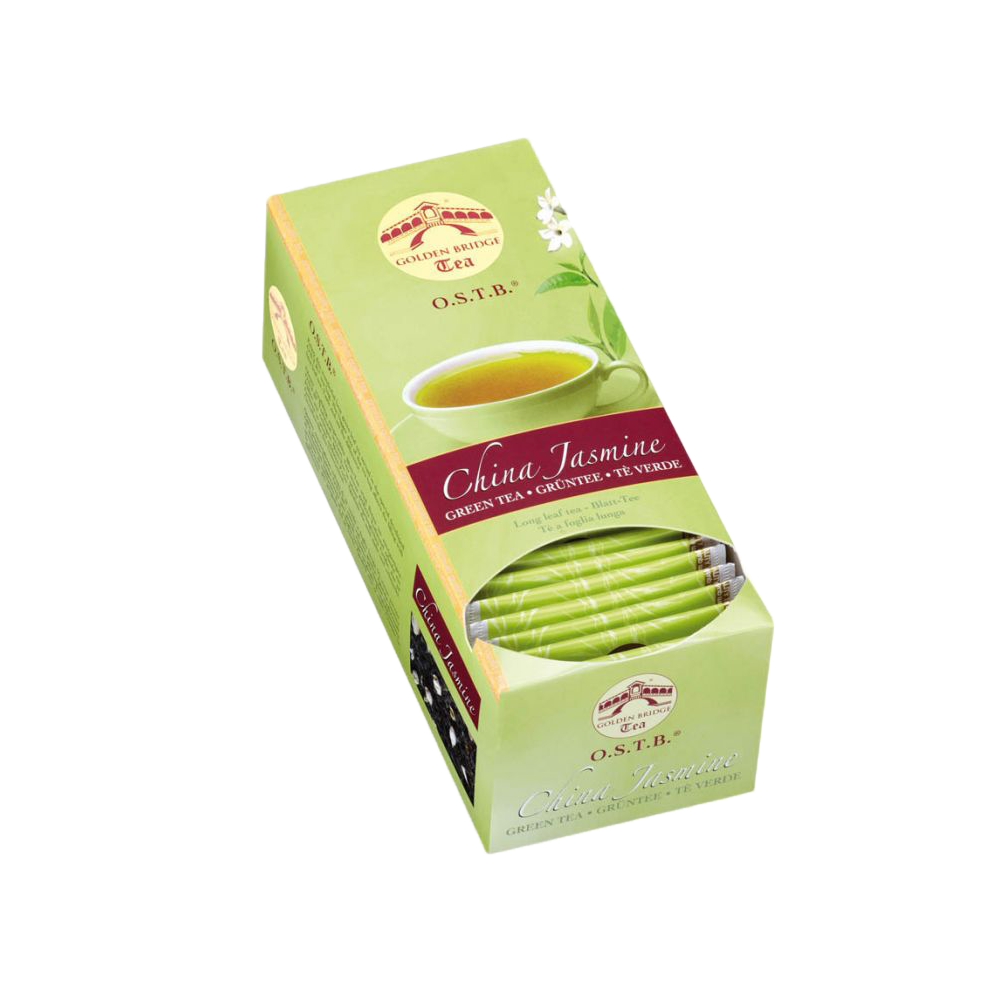 GOLDEN BRIDGE TEA O.S.T.B. BIO China Jasmine
6. November 2018
GOLDEN BRIDGE TEA O.S.T.B.
Assam tea
€14,50 incl. VAT excl. shipping cost
41 in stock
Product includes: 0,066 kg
€219,70 / kg
Lieferzeit: 1-4 Werktage
GOLDEN BRIDGE TEA O.S.T.B., Assam
Classic black tea from the eponymous growing region in northern India. The tea tastes spicy, strong to malty. It is readily consumed in the morning. Recommendation on our part: Gladly drink with a little milk and sugar.
---
We offer quantity discounts for this product:
| Quantity | Discount rate |
| --- | --- |
| 3 – 5 | 2% |
| 6 – 8 | 4% |
| 9- 11 | 6% |
Preparation:
Infuse tea bags in about 250 ml of 100 C° hot water for 6-8 minutes and just enjoy.
---
Content:
30 x O.S.T.B tea bags
---
Innovation O.S.T.B ® – tea bag
The O.S.T.B ® tea bag (Open Space Tea Bag) is unique in the world and was developed by Viropa Import GmbH. The peculiarity of this tea bag is its size and shape. High-quality leaf teas in their original size, large-leaf herbal teas, and whole fruit pieces are gently bottled and portioned ready for administration. Thanks to enough space in the tea bag, the teas can fully develop. For example, in the rolled green tea Gonpowder, the tea leaf opens completely and thus unfolds its full aroma. The tea filters are 100% biodegradable and are made from sustainable raw materials. Best tea is a noble drink and testifies to good taste and appreciation of the guest.
---
Ingredients:
Black tea from India
Gluten Free, Lactose Free, Vegan
---
Average nutritional values for 100 ml
Energy value (kj/kcal) 3/1
Fat (g) 0
thereof saturated fatty acids (g) 0
Carbohydrates (g) 0.2
of which sugar (g) < 0.1
Protein (g) 0
Salt (g) 0
---
Manufacturer
Viropa Import Ltd.
South Tyrol / Alto Adige
39042 Bressanone / Bressanone (BZ) Italy