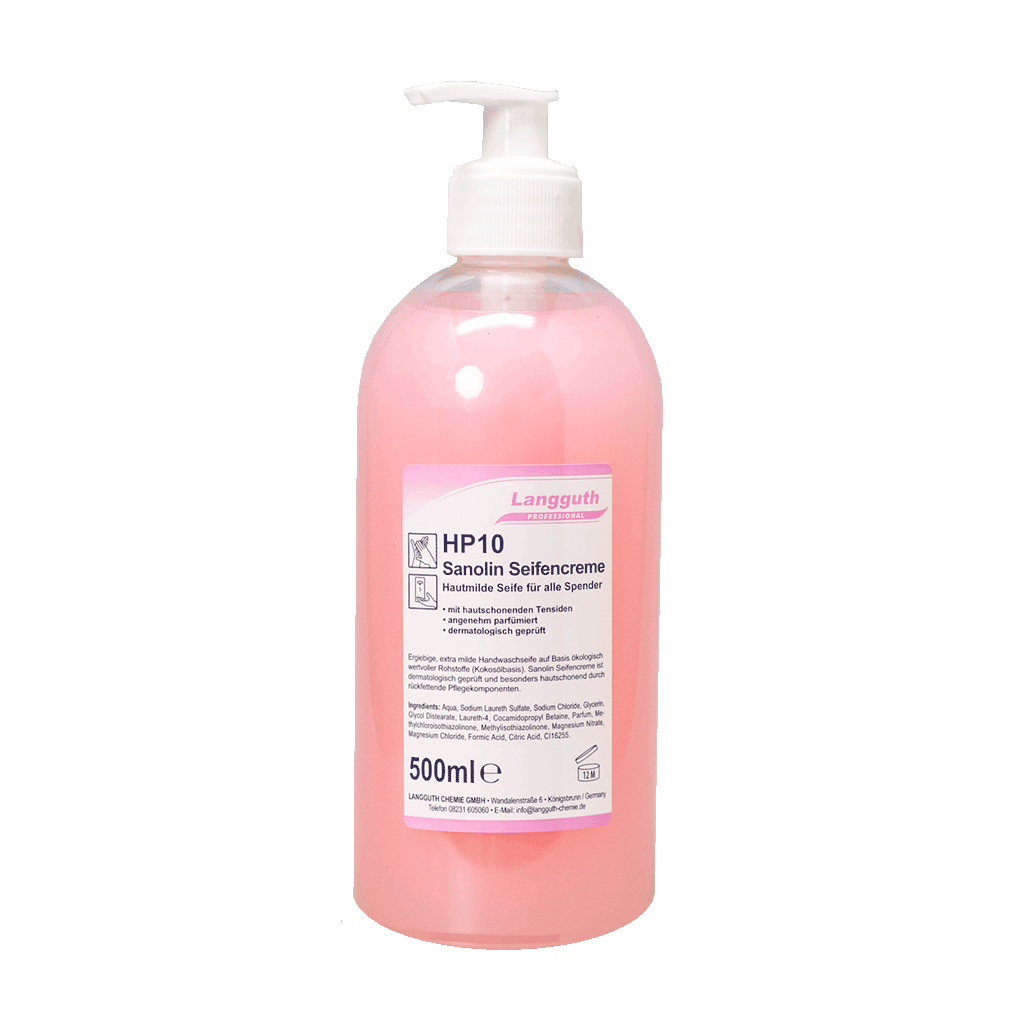 HP10 SANOLIN – SOAP CREAM
2. May 2021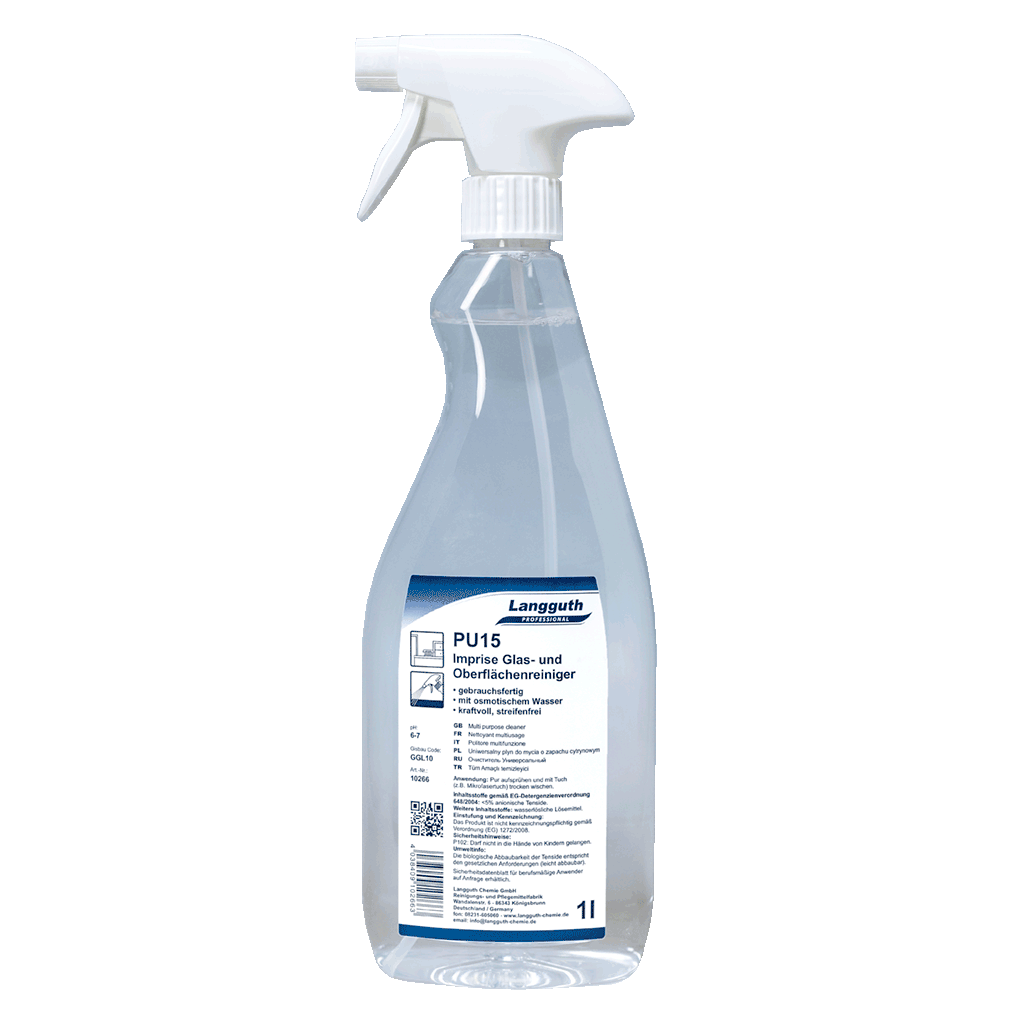 PU15 IMPRISE Glass and surface cleaner
2. May 2021
DE41 Desmila® HSI – surface disinfection limited virucidal plus
€8,90 incl. VAT excl. shipping cost
Bactericidal, fungicidal, levurocidal, tuberculocidal
Limited virucidal Plus
Free from colorants and fragrances
Against rotaviruses and noroviruses
Quickly effective
IHO Listing
---
Note
USE BIOCIDAL PRODUCTS WITH CARE. ALWAYS READ LABEL AND PRODUCT INFORMATION BEFORE USE.
UN1219 | Attention
Product includes: 1 l
€8,90 / l
Lieferzeit: 1-4 Werktage
DE41 Desmila® HSI is a liquid, ready-to-use disinfectant based on alcohols.
Suitable for use in the food industry, in doctors' and dentists' surgeries, pharmacies and in public facilities (schools, kindergartens, nursing homes and facilities for the disabled).
After spraying onto the cleaned, dry and visually clean surface, the product dries without leaving residues. No further flushing measures need to be carried out.
---
Scope
All moisture-insensitive and alcohol-resistant surfaces. Not suitable for acrylic glass, alcohol-sensitive surfaces and paints.
---
Surface disinfection
bactericidal (bacteria) according to EN13697 and EN13624 | contact time 30 – 60 s
fungicide (fungi) according to EN13697 and EN1650 | contact time 30 – 60 s
levurocidal (yeast) according to EN13624 and EN1650 | contact time 30 – 60s
Bacteria (against mycobacteria and tuberculosis) according to EN14348 | exposure time 30 s
virucidal (influenza, adeno-, noro-, rotaviruses) according to EN 14476 | contact time 60 s
Effective against S. aureus, E. faecium, M. terrae, P. aeruginosa, P. mirabilis, C. albicans, Pseudomonas aeruginosa, Staphylococcus aureus, Escherichia coli, Enterococcus hirae, MRSA.
---
Application
Spray thinly over the entire surface, undiluted at room temperature or spread evenly with a suitable wipe disinfectant cloth.
Reaction time: 30 – 60 s
---
Container
1 x 1 l bottle
---
Product data sheet
Langguth_DE41_PI_Desmila_HSI
---
Registration number
N-67639
---
Manufacturer
Langguth Chemie GmbH
Wandalenstr. 6
86343 Königsbrunn
| | |
| --- | --- |
| Weight | 1 kg |
| Dimensions | 30 × 10 × 5 cm |
Only logged in customers who have purchased this product may leave a review.