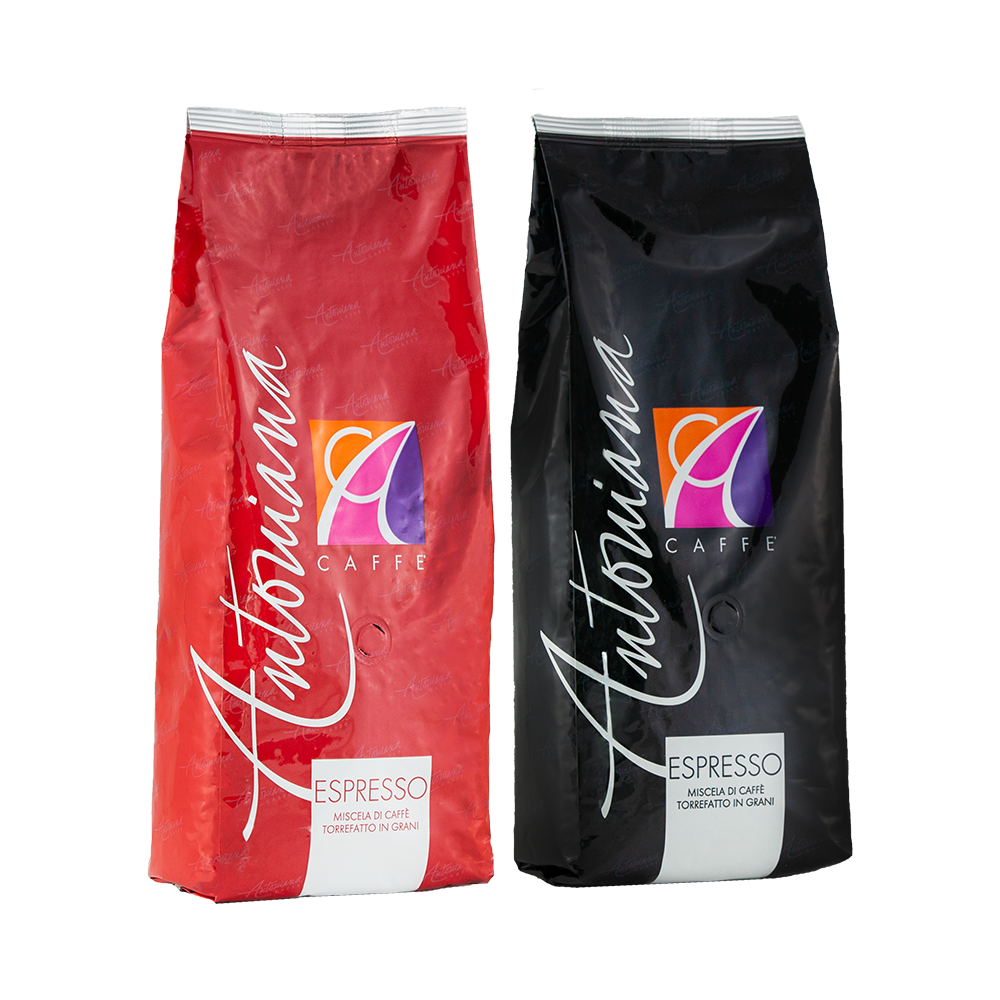 ANTONIANA Caffé NERO + ROSSO, 2 packages à 0,5kg
13. November 2018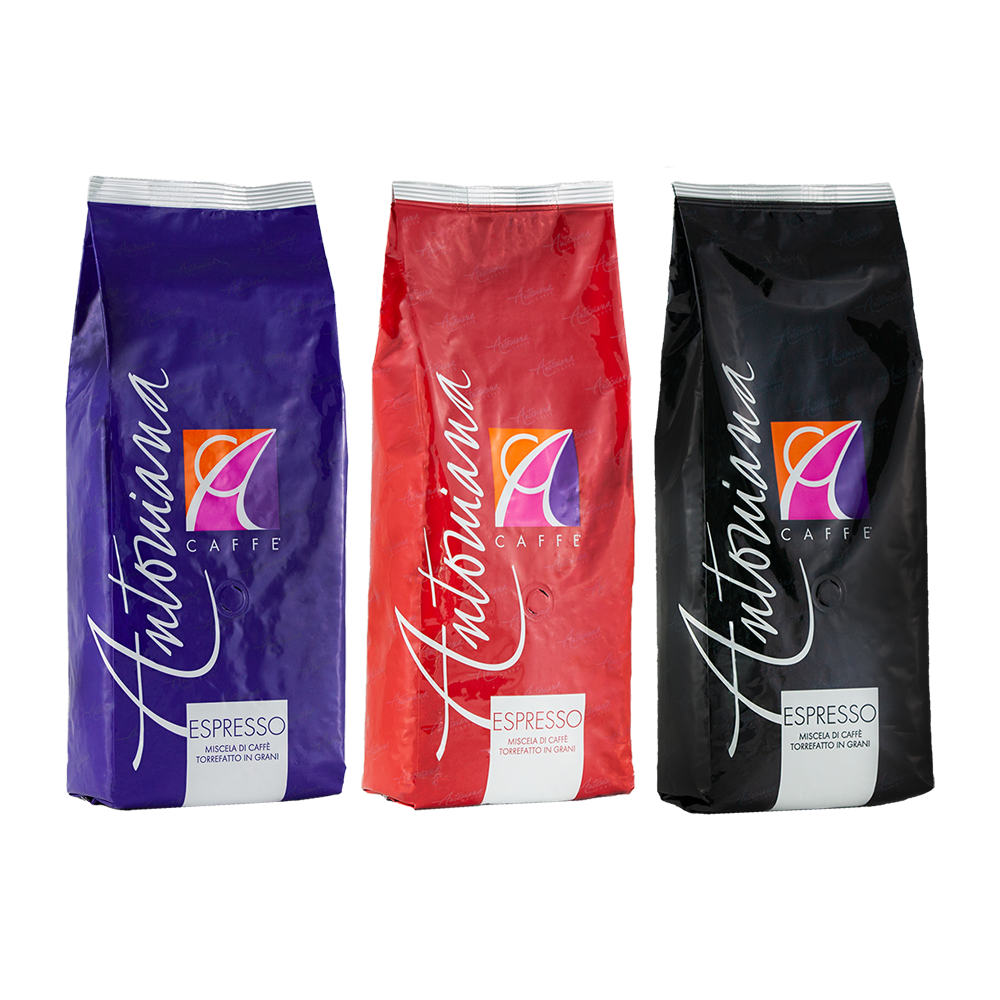 ANTONIANA's assortment mix3 packages à 0,5kg
13. November 2018
ANTONIANA Caffé VIOLA + ROSSO,
2 packages à 0,5kg
€20,30 incl. VAT excl. shipping cost
Product includes: 1 kg
€20,30 / kg
Lieferzeit: 1-4 Werktage
SKU:

110-112-3
Category: Sale
Anotniana Caffe Rosso is a harmonious coffee for home. Prepared in the espresso machine or brewed classically, it tastes delicious and is quite simple – a coffee for all occasions!
– 20% Arabica
– 80% Robusta
– medium caffeine content
ANTONIANA CAFFÉ VIOLA is an expressive, yet very harmonious Espresso Caffè. The strong flavor and the special, slightly nutty aroma are a treat for the palate. It is not for nothing that it is the most drunk Antoniana Caffé. It is of course suitable for all types of coffee.
– 70% Arabica
– 30 % Robusta
– light/medium caffeine content
Discover the bundle we have put together to bring even more variety to your coffee world.
---
Content:
1 x Antoniana Caffe Rosso a 500 grams
1 x Antoniana Caffe Viola a 500 grams
---
INGREDIENTS:
Italian style espresso beans
---
MANUFACTURER:
Antoniana Caffe' Srl
Via Fossalta,23
35012 Camposampiero ( PD) Italy